Welcome
Hello, I'm an artist. Please check my albums, concerns/events, press and social media below.
Tours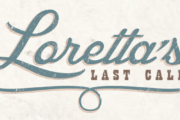 Loretta's Last Call
May 20, 2016 @ 6:30 pm – @ 7:30 pm
Address
123 Street, City, Province
Twitter
@chrisshowmepta Master Club includes Builder Pro and all other themes & plugins.
3 weeks ago
@atozadvert We can help to inspect the issue. Could you email us your site URL and screenshot of the issue or post on our support forum?
4 weeks ago
@atozadvert Sorry, could you elaborate?
4 weeks ago
About
Music is a theme that brings art to life. Music is responsive and retina ready, built for artists, events, portfolios, photographers, and even apps. With Music, you can embed a music player, an album playlist, and even better: fullwidth video backgrounds! Create eye-catching pages with your own videos playing behind your content, without touching a line of code!
Buy Now